OUR THEMES AND PRIORITIES – AT A GLANCE
BY MARGARET SMITH, Policy, Planning & Development Officer
The priority themes for the Community Justice Glasgow Partnership were agreed through a series of consultation events and workshops with a wide range of partners and stakeholder.  The themes are put in context of a strong evidence base for each and are set out in our Partnership's Community Justice Outcome Improvement Plan 2018 – 2023.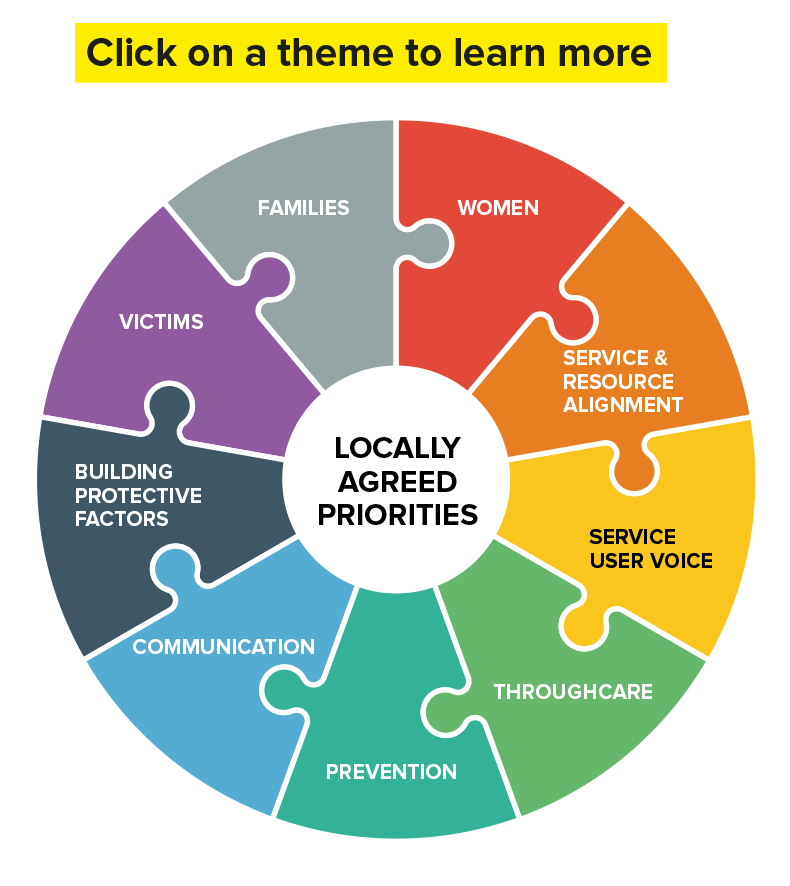 PRIORITIES
Service User Voice – We will ensure that individuals who access services are at the heart of service planning and delivery.


Prevention – We will continue with the development of earlier intervention and prevention within the justice system, capitalising on opportunities at the first points of contact with Community Justice partners.


Building Protective Factors – We will improve factors evidenced to influence reoffending, including employability, education, health and well-being and housing.


Throughcare – We will improve planning for people leaving custody, to support the return to the community from prison.


Service and Resource Alignment – We will use resources where they are most effective, and in a collaborative approach to improve outcomes.


Families – We will ensure all new developments reflect the impact on families, and build on the resilience opportunities of a supportive family setting.


Victims – We will listen to and act on victims' voices and ensure that victims of crime receive the support they need.


Women – We will continue to address the recommendations of the Commission on Women Offenders. 


Communication – We will establish an effective approach to communication, with a focus on continuing communication between partners, the wider group of stakeholders and communities. Improved communication will stimulate dialogue, enhance knowledge and further develop confidence in justice systems for the public and for key stakeholders, such as the judiciary.
The evidence base for each of these priorities is outlined in our Community Justice Outcome Improvement Plan 2018 – 2023.
CLICK THE PICTURE TO VIEW THE PLAN & EVIDENCE BASE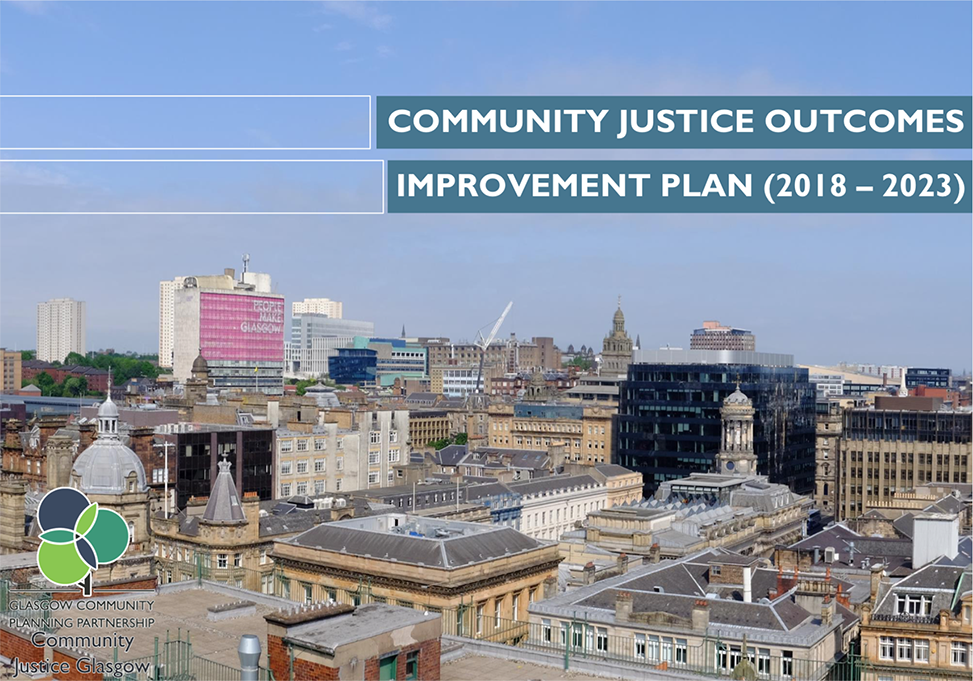 (Visited 286 times, 1 visits today)